Ed Clancy, OBE
// West Yorkshire, UK
English professional track and road cyclist. Ed rides for the JLT-Condor team. Reigning Olympian, World and European champion, 3x Olympic gold medallist and 4x World Champion.
Location
West Yorkshire, UK
Achievements
3x Olympic Gold Medalist, 6x World Champion, 5x European Champion.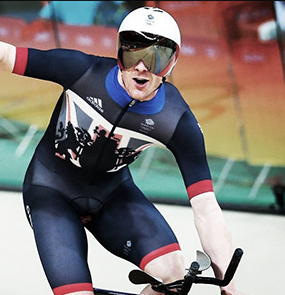 "I love the freedom of cycling, the challenge and it is a good way to escape."
A 3x Olympic gold medalist, an Olympic bronze medalist and 5x World Champion. Ed is a fundamental member of the awe-inspiring Great British cycling team as well as the most successful team pursuit rider in history. On the track he competes in the team pursuit and as an individual in the new Olympic discipline called the Omnium - a multi-race event. Ed is a World, Olympic and European Champion on the track and also rides for the domestic road team, JLT Condor. Regarded as an explosive sprinter with the durability to match, he took Gold in the team pursuit and Bronze in the individual Omnium at London 2012. Ed continued his success at the Rio 2016 Olympics where he became a triple Olympic champion and the most decorated Yorkshire athlete in history.