Emily Torrence
// Arizona, USA
Part of the US World cross country and track teams and world champion.
Achievements
Mile – 4:46 (indoors)
5000m – 16:16 (indoors)
10000m – 33:23
Half-Marathon – 1:15
Marathon – 2:32:55
50k (road) – 3:15
50M (trail) – 6:17
100M (trail) – 20:21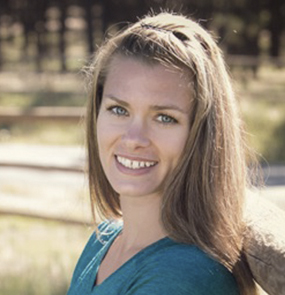 Emily is a 3x high school state champion in cross country and track. She went on to be a 3x All American at the University of Virginia in cross country and track. After college graduation, she joined Adidas-McMillanElite in Flagstaff and ran her marathon PR in 2:32:55 at the 2011 Twin Cities Marathon. She's since competed in two U.S. Olympic Team Marathon Trials. In 2012, Emily entered her first ultramarathon and placed 2nd in the prestigious JFK 50 Mile (6:17:00) – she's since won the race twice. She holds the course record at Moab's Red Hot 55K (4:24:00). Emily was selected for the 2013 100K World Team and placed 7th female (26th overall) at the 2013 Western States 100 Mile Endurance Run. She currently holds the 2nd fastest North American Road 50K time of 3:15:00 and followed that up with a 50k World Championship win in Qatar. Emily coaches with her husband, Ian, for Sundog Running in Flagstaff, AZ. She also serves as an Arizona Trail steward and the assistant race director for the Flagstaff to Grand Canyon Stagecoach Line events.