Joe Glanfield
// Exmouth, Devon
British sailor, 2x Olympic silver medallist.
Achievements
2x Olympic silver medalist.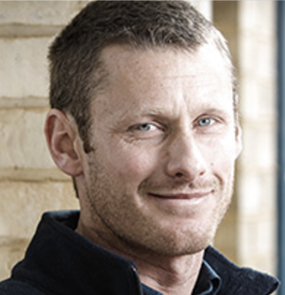 "I went into sport because it has always been what I was good at. I like sailing because it is fast-thinking, with lots of variables. "
Joe is a 3x Olympic representative, winning 2x Olympic medals in Athens and Beijing. During Joe's 11 year Olympic sailing career he picked up a total of 28 international medals (14 gold) and with team mate, Nick Rogers, went through a two and a half year period winning a medal at every international regatta they entered and became double European champions and ISAF world number one. From an early age Joe regularly coached alongside his sailing career. After the 2008 Beijing Olympics, Joe decided to retire and make the switch to coaching full time. With a desire to broaden his coaching knowledge, Joe looked for opportunities outside of sailing. He studied an executive and business coaching diploma with the iron mill institute and delivered workshops and motivational speeches to a number of multinational companies. Joe also worked within education for the Youth Sport Trust developing mentoring material for teachers to use with their gifted and talented athletes, as well as delivering workshops at regional teacher conferences. In 2010, Joe was contracted by the English Institute of Sport to become a Performance Lifestyle Advisor, advising aspiring athletes how to plan, set goals and balance education with high level sport. Within sailing, Joe has become a highly sought after coach and has been contracted by different countries around the world to make a difference to their performance. Joe has coached at the Olympic Games, World championships, Asian Games, South East Asian Games, ISAF Youth World championships and helped sailors win medals at all of them. From the autumn of 2011 through to 2012, Joe was the private coach for Hannah Mills and Saskia Clark, and during this time they were successful in winning the first 470 women's world championships and Olympic medal for Great Britain.