Laura Deas
// Wrexham, UK
British skeleton racer on the World Cup circuit, representing British Bobsleigh and Olympic bronze medallist.
Achievements
Olympic bronze medallist and the first Welsh person to win a medal at the Winter Olympics.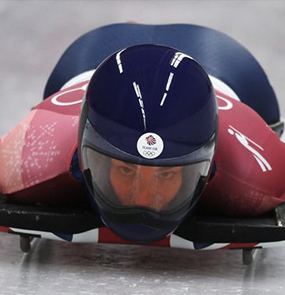 "Friendships born on the field of athletic strife are the real gold of competition. Awards become corroded, friends gather no dust."
Laura Deas is Wales' greatest ever winter athlete who won Olympic bronze at the Winter Olympics 2018. She won her first Europe Cup race in Winterberg in 2010 in only her fifth international race, after placing third in the two previous races. She made her World Cup debut in the 2014–15 season, claiming two medals and finishing her rookie season in fifth place, with 1314 points. Deas earned her first World Cup victory in the opening race of the 2015–16 season. The same season, she also finished third at Lake Placid and fifth at the European Championships in St. Moritz.