Nick Buckland
// Newcastle, UK
British figure skater and European Bronze medallist.
Achievements
3x Olympian, 5x British Champion, European Bronze medallist.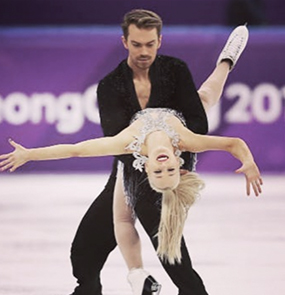 "Every time when I step out on the ice, I feel like I'm where I'm meant to be."
Nick Buckland is an English ice dancer who represents Great Britain. With his partner Penny Coomes, he is the 2014 European bronze medallist and has won six other international medals. They are also 5x British national champions (2012, 2013, 2014, 2016, 2018), and they have also competed three times at the Winter Olympics in 2010, 2014 and 2018.