Riksgransen, Sweden
Heliskiing with Ingrid Backstrom in Riksgransen, Sweden
March ? April
Location
Riksgransen, Sweden
Difficulty
Intermediate - Advanced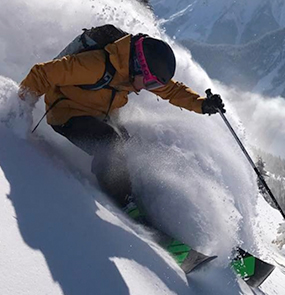 View profile
Ingrid Backstrom
Iconic backcountry skier, The North Face Athlete and five-time winner of the Female Skier of the year Powder Award.
---
What it is
The village of Riksgransen is Sweden?s northernmost ski resort, famous for its beautiful scenery, varied skiing, and excellent snow conditions. In the early 1900s, it was depopulated. The amounts of snow were simply unmanageable. What was then regarded as a problem has nowadays been transformed into a haven of the best skiing in Sweden. Most of the skiing takes place off-piste via helicopter, but not all. Heli ?down days? are replaced by ski touring and skiing the cropped and the winding pistes that the resort has to offer.
Who it is for
For those wanting to experience a haven of the best skiing in Sweden.