Venezuelan jungle, Venezuela
Climbing a tepui with Hazel Findlay in the Venezuelan jungle
March - May
Location
Venezuelan jungle, Venezuela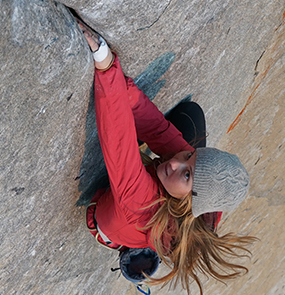 View profile
Hazel Findlay
British trad climber and big wall free climber who has been called "the best female mountaineer in Britain". She was the first female British climber to climb a route graded E9, and the first to climb a route graded 8c/5.14b.
---
What it is
Helicoptered into the Venezuela Jungle to explore and climb isolated Tepuis (table top mountains). Deep inside Venezuela?s jungle lie some of the oldest geological formations on earth, completely isolated from the group, these ?islands above the rainforest? have a large number of unique plants and animals not found anywhere else in the world and offer some of the most exclusive climbing locations on the planet. 
Where it is
Venezuela, one of the ten most biodiverse countries on Earth, is home to extensive rainforests ranging from cloud forests of the coastal mountain ranges to the rainforests of the Guiana shield and Amazon basin.
Who it is for
This is for experienced, traditional climbers who have a good level of fitness.