Torres del Paine, Chilean Patagonia
Climbing with Hazel Findlay in Torres del Paine, Chilean Patagonia
December - February
Location
Torres del Paine, Chilean Patagonia
Difficulty
Intermediate - Advanced
Dates
December - February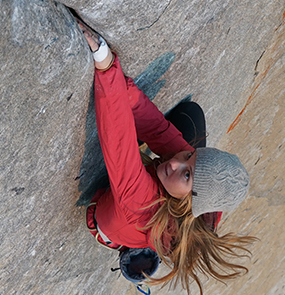 View profile
Hazel Findlay
British trad climber and big wall free climber who has been called "the best female mountaineer in Britain". She was the first female British climber to climb a route graded E9, and the first to climb a route graded 8c/5.14b.
---
What it is
Torres del Paine is one of the most spectacular national parks in the world, and this exciting experience will allow you to do big wall style climbing up one of the most iconic granite walls in the world. 
Where it is
Torres del Paine National Park is located in Chile?s Patagonia, and it is known for its soaring mountains, bright blue icebergs and golden pampas that shelter rare wildlife, making your experience unique and unforgettable.
Who it is for
Experienced, traditional climbers who have spent time in the mountains.