Seoul, South Korea
Climbing with Hazel Findlay in Seoul, South Korea
March - May, September - November
Location
Seoul, South Korea
Dates
March - May, September - November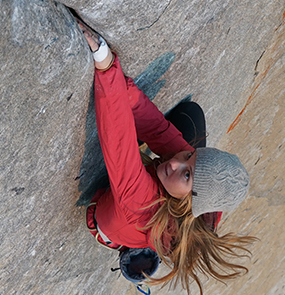 View profile
Hazel Findlay
British trad climber and big wall free climber who has been called "the best female mountaineer in Britain". She was the first female British climber to climb a route graded E9, and the first to climb a route graded 8c/5.14b.
---
What it is
Explore the 800m granite walls just north of Seoul, and endless bouldering and sport climbing dotted over the country. This trip is just as much about culture, food, history and the arts as it is about climbing.  
Who it is for
This exclusive trip for the fanatic climber who is passionate about climbing in the very best locations on the planet whilst learning and developing their ability to climb.  Prior training is essential, requiring commitment to following a custom-made training plan as well as in depth coaching throughout the trip. There will also be a post trip debrief to ensure your progress does not stop.