The Tuxedo Club, New York
Play real tennis with Camden Riviere at The Tuxedo Club, New York
Location
The Tuxedo Club, New York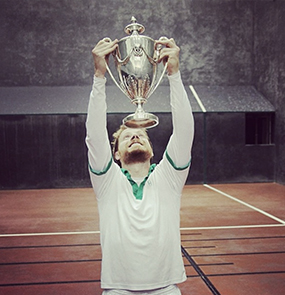 View profile
Camden Riviere
American left-handed real tennis player who became World Champion in 2016.
---
What it is
The Tuxedo Club is a distinctive social institution that since 1886, has provided its members, their families and guests with recreation and refuse in the close environs of Metropolitan New York City. The Club?s unparalleled grounds and sporting venues make it one of the most unique private clubs in the world. Camden Riviere provides access to this alluring venue for real tennis combining the opportunity to enjoy the sport with the world?s no.1 while soaking in the luxury that comes with access to such a prestigious venue.
Where it is
The Tuxedo Club is a private member-owned country club located on West Lake Road in the village of Tuxedo Park, New York, in the Ramapo Mountains.