The Yorkshire Dales, Northern England
Bouldering with Steve McClure on Yorkshire Limestone
NULL
Location
The Yorkshire Dales, Northern England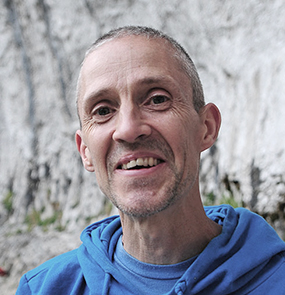 View profile
Steve McClure
Steve McClure is one of the best rock-climbers in the world, famous for his hard sport climbing routes in England, having climbed the hardest sport route in the UK at 9b, numerous new routes at the grade of 9a and onsighted many at 8b+.
---
What it is
Exclusive trip for the fanatic climber who is passionate about climbing in the very best locations on the planet whilst learning and developing their ability to climb. Prior training is essential, requiring commitment to following a custom-made training plan as well as in depth coaching throughout the trip. Post trip debrief to ensure your progress does not stop. For lovers of nature, this trip offers the opportunity to climb in some of the most beautiful surrounding the planet has to offer.
Where it is
The Yorkshire Dales, is a high limestone plateau, with the limestone cliffs of the 'big three' Malham Cove, Gordale Scar and Kilnsey Crag some of the most impressive in Britain. They provide some of the best and hardest sport climbing to be found anywhere in Europe.
Who it is for
All levels of climbers, however it is recommended to have some training before.