Majorca, Spain
Climbing with Chris Sharma on the sea cliffs of Majorca, Balaeric Islands
July - September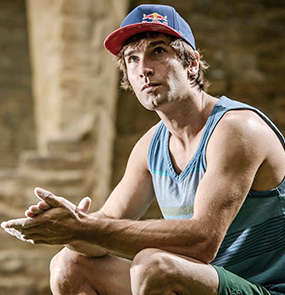 View profile
Chris Sharma
Rock climbing legend, known for deep-water solo climbing and numerous notable first ascents across the world.
---
What it is
Explore the coast of Majorca, Spain with the creature of Deep-Water Solo climbing himself, Chris Sharma. Relying solely upon the presence of water at the base of a climb to protect against injury from falls, this type of climbing is not for the faint hearted. Majorca is Chris's home and he will lead you in exploration of untouched climbing routes that only a local would know about. Test your limits under the Spanish sun and enjoy climbing in its purest form.
Where it is
Mallorca is one of Spain's Balearic Islands in the Mediterranean. It's known for beach resorts, sheltered coves, limestone mountains and Roman and Moorish remains.
Who it is for
For all levels of climbers.