Costa Blanca, Spain
Climbing with Steve McClure in the Costa Blanca, Spain
September - May
Location
Costa Blanca, Spain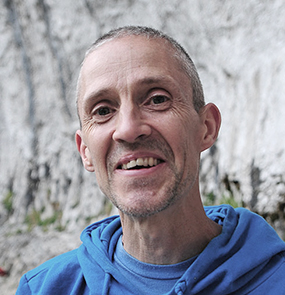 View profile
Steve McClure
Steve McClure is one of the best rock-climbers in the world, famous for his hard sport climbing routes in England, having climbed the hardest sport route in the UK at 9b, numerous new routes at the grade of 9a and onsighted many at 8b+.
---
What it is
A 3 day multi activity trip within one of the best climbing areas in Europe. The trip would include  single pitch sport climbing on a number of different cliffs to suit you, with 1-1 coaching on technique and performance with written feedback and training advice. There would be guided multi-pitch climbing on the famous Puig Campana (1406m high). There are numerous routes, with the specific route chosen to fit the team. A third day would include a coastal adventure. With abseiling into the sea cliffs, and climbing out, with the potential of taking a speedboat around to the harbour.
Where it is
Staying at The Orange House. The trip can be guide assisted by a local guide with Steve McClure doing to coaching and other activities.
Who it is for
All levels of climbers, however it is recommended to have some training before.