Shimanami Kaido, Japan
Cycling with Tiffany Cromwell along the Shimanami Kaido, Japan
September - November
Location
Shimanami Kaido, Japan
Difficulty
Intermediate - Advanced
Dates
September - November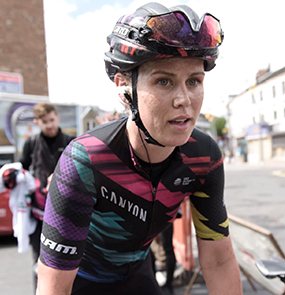 View profile
Tiffany Cromwell
Professional Australian Road Cyclist, currently part of the Canyon SRAM racing team. Tiffany has secured multiple World Tour stage wins, classical wins and podiums. Her highlights comprise of 8x Road World Championships and 2x Commonwealth Games, representing Australia.
---
What it is
The Shimanami Kaido is a 76km cycling route that connects Japan's main island of Honshu to the island of Shikoku, passing over six small islands of outstanding natural beauty. The route was opened in 1999 and encompasses the beautiful scenery of the Seto Inland Sea and the island's small towns. Known as the most scenic route in Japan, the 76km trek between Imabari and Onomichi is dotted with orange orchards, classic ryokans and of course stunning views. Tiffany will ride the route with you, enhancing your technique along the way and guiding you through what many would describe as the untouched small-town Japan.  
Where it is
Shimanami Kaidō is an expressway in Japan that connects Onomichi, Hiroshima and Imabari, Ehime, going through nine of the Geiyo Islands, including Ōshima, Umashima, and Innoshima.
Who it is for
For experienced cyclists.