Lake Bakail, Russia
Cycling with Tiffany Crowell around Lake Bakail, Russia
December - February
Location
Lake Bakail, Russia
Dates
December - February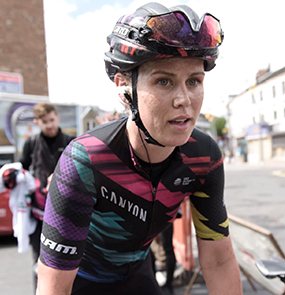 View profile
Tiffany Cromwell
Professional Australian Road Cyclist, currently part of the Canyon SRAM racing team. Tiffany has secured multiple World Tour stage wins, classical wins and podiums. Her highlights comprise of 8x Road World Championships and 2x Commonwealth Games, representing Australia.
---
What it is
Lake Bakail is 636km from north to south and up to 1637m deep, making it the world's deepest lake, containing nearly one-fifth of the planet's unfrozen fresh water. One of the world's oldest geographical features formed 25/30million years ago, this magnificent lake is the highlight of Eastern Siberia. Winter visitors marvel at its powder-white surface, frozen steel-hard accompanied by outstanding natural beauty and high mountain ranges. A bucket-list challenge for many, to cycle across this untouched landscape is a huge challenge. Starting at the northern point of the lake in Nishneagrarsk and finishing in Kultuk, weather, wind, snow and ice conditions will serve to push your limits. Although physically strenuous, this cycling trip will be dominated by the beauty of Siberian winter in its purest form.
Where it is
Lake Baikal is an ancient, massive lake in the mountainous Russian region of Siberia, north of the Mongolian border. It is considered the deepest lake in the world and it's circled by a network of hiking paths called the Great Baikal Trail.
Who it is for
For advanced cyclists.