Greenland, Artic
Diving with William Winram in Greenland, Arctic
April - August
Location
Greenland, Artic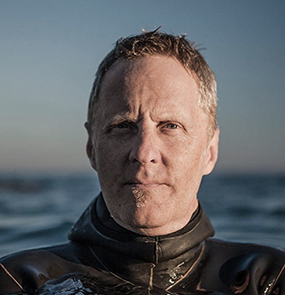 View profile
William Winram
Fellow International of the Explorers Club, freediving World Record Holder, IUCN Oceans Ambassador and founder of the Watermen Project.
---
What it is
Polar bear and walrus are rare but in summer, humpback whales can be guaranteed and even Orca whales, dolphins, fin whales, sea lions and many other species are regularly spotted. Soft corals, nudibranchs, anemones, sponges, feather stars and many other species can exist in the cold water and offer photographic opportunities with scarcity value.
Where it is
Greenland is the world's largest island and it is an exciting destination in the Arctic for all adventure minded travellers. Modern Greenland is a diverse, geographically extensive society with an adventurous population. Luxury exclusive villas or a Chartered Yacht and private dive and safety team are all possible with Somerton.
Who it is for
This is an exclusive trip for those who are passionate about diving in the most exclusive locations on the planet whilst learning and developing their diving techniques.