Tonga
Diving with William Winram in Tonga
July - November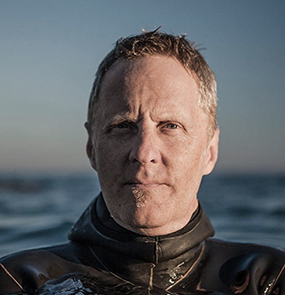 View profile
William Winram
Fellow International of the Explorers Club, freediving World Record Holder, IUCN Oceans Ambassador and founder of the Watermen Project.
---
What it is
Enjoy diving with William Winram in one of the best places in the world. Tonga is one of the only two places in the world where you can see humpack whales. Other than humpbacks, divers in Tonga also see Manta Rays and Eagle Rays providing a unique experience.
Where it is
Tonga is a Polynesian Kingdom of more than 170 South Pacific islands, lined in white beaches and coral reefs and covered with tropical rainforest.
Who it is for
This is an exclusive trip for those who are passionate about diving in the most exclusive locations on the planet whilst learning and developing their diving techniques. Prior training is essential, requiring commitment to following a custom-made training plan as well as in depth coaching throughout the trip. There will also be a post trip debrief to ensure your progress does not stop.