Bulgaria
Multi-climbing activity trip with Steve McClure to Bulgaria
May - October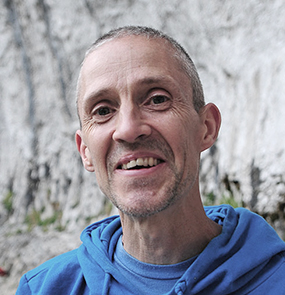 View profile
Steve McClure
Steve McClure is one of the best rock-climbers in the world, famous for his hard sport climbing routes in England, having climbed the hardest sport route in the UK at 9b, numerous new routes at the grade of 9a and onsighted many at 8b+.
---
What it is
Bulgaria is one of the most beautiful countries in Europe, with an extremely varied natural landscape varying from rugged mountains to open green meadows. However, apart from the tourist hot-spots around the Black Sea, Bulgaria remains almost completely unexplored to travellers, and rock climbers have rarely sampled the delights that are on offer. Though unknown to most of the world, Bulgaria has a long and exciting history of climbing on the vast amounts of exposed rock. Generally of excellent quality limestone, the scale and style varies from huge multi-pitch adventures to desperate single pitch sport. To many climbers, Bulgaria is paradise; far away from the bustle of the popular venues in France and Spain and Greece, with excellent developed climbing but also vast swathes of unexplored terrain. This is combined with a culture quite unlike anywhere else, giving a real travelling vibe and the feeling that you have really been somewhere special!
Where it is
The location of Sofia determinates huge amount of opportunity for climbing possibilities in almost every direction. In a radius from about 100km are concentrated the most popular climbing areas in Bulgaria.
Who it is for
All levels of climbers, however it is recommended to have some training before.