Lake Como, Italy
Rowing with Annie Vernon at lake Como, Italy
June - September
Location
Lake Como, Italy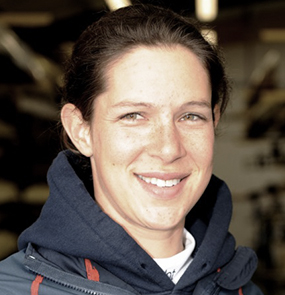 View profile
Annie Vernon
British rower, Olympic Silver medallist and 2x World Champion rower.
---
What it is
Set in the shadow of the snow-covered Rhaetian Alps and hemmed in on both sides by steep wooded hills, Lake Como is the most spectacular of the region's three major lakes. Shaped like an upside-down Y, its winding shoreline is dotted with ancient villages and exquisite villas. It has an area of 146 square km, making it the third-largest lake in Italy and it is one of the deepest lakes in Europe. Well regarded as one of the most beautiful lakes in the world there is no better place to improve your rowing on a training camp designed to push your limits whilst soaking in the Italian culture. Annie will create a bespoke training plan for you to incorporate both land training and utilising the lake to improve your technique on-the-water. Olympic expertise combined with Italian luxury, this will be a training camp like no other.
Where it is
Lake Como, in Northern Italy's Lombardy region, is an upscale resort area known for its dramatic scenery, set against the foothills of the Alps. The lake is shaped like an upside-down Y, with three slender branches. At the bottom of the southwest branch lies the city of Como.
Who it is for
Exclusive trip for those looking to experience rowing at one of the most beautiful lakes in the world.