Galapagos Islands, Ecuador
Sailing with Saskia Clark MBE in the Galapagos Islands
October
Location
Galapagos Islands, Ecuador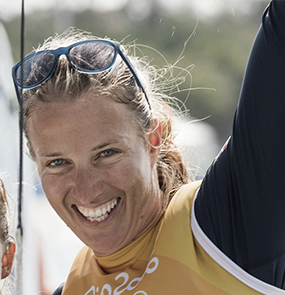 View profile
Saskia Clark, MBE
British sailor, winner of an Olympic gold and silver medal.
---
What it is
The Galapagos Cup is based in the Galapagos Islands and is held here once every two years. The event starts with an offshore race from Ecuador to the Galapagos, and is followed by a week of racing around the Galapagos Islands.
Where it is
British Columbia is the most western province of Canada and is defined by its Pacific coastline and mountain ranges. This province offers everything from relaxed groomers to challenging advanced terrain proportioning you an amazing experience to discover some of the most remote and unique powder skiing in British Columbia.
Who it is for
For all levels of sailors.